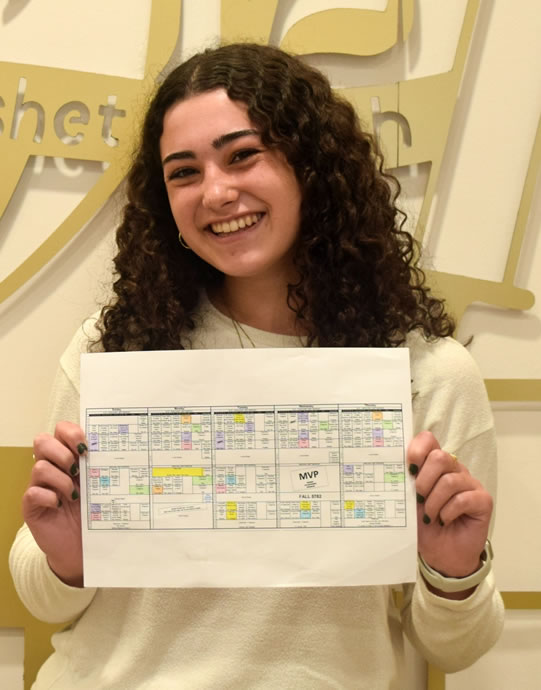 I love being able to create my own schedule because it allows me to take classes that will help me achieve my personal goals. It's amazing to be able to select classes that uniquely challenge and interest me!
Eliana Fishman
Denver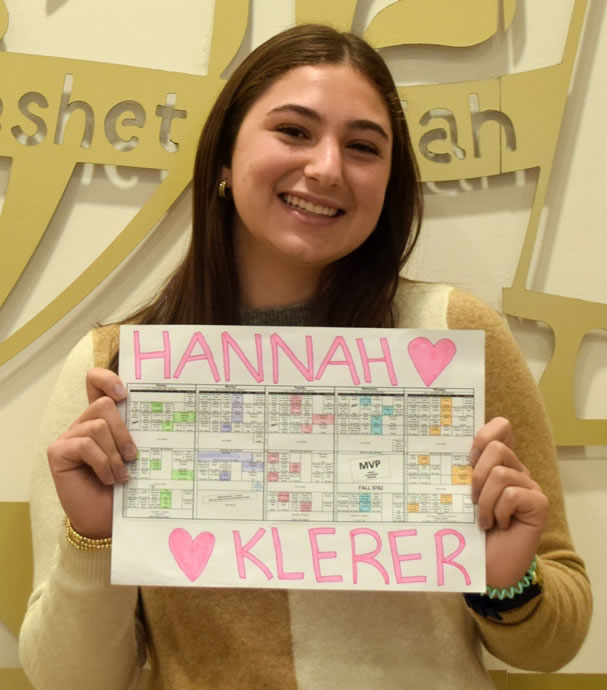 I love the diverse faculty and wide range of courses, which allow me to explore different paths and find my own way to serving Hashem.
Hannah Klerer
Edison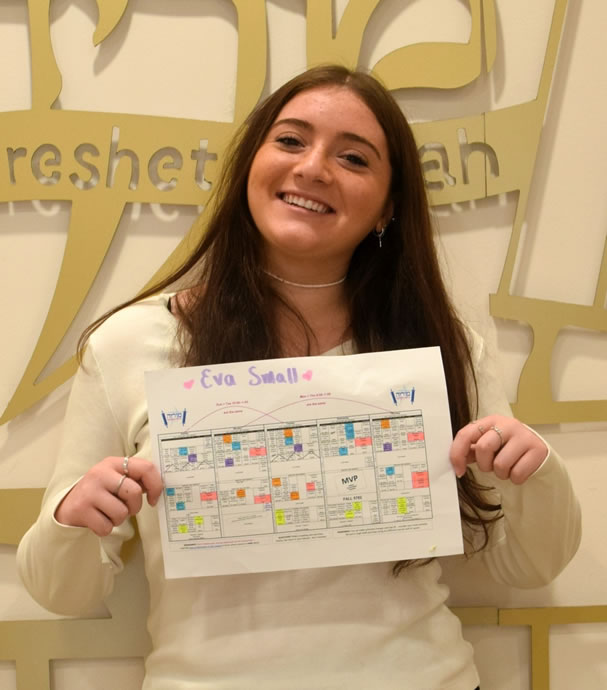 I love being able to create my own schedule! I can choose the classes that I'm interested in, so I can grow to my full potential.
Eva Small
Beachwood, OH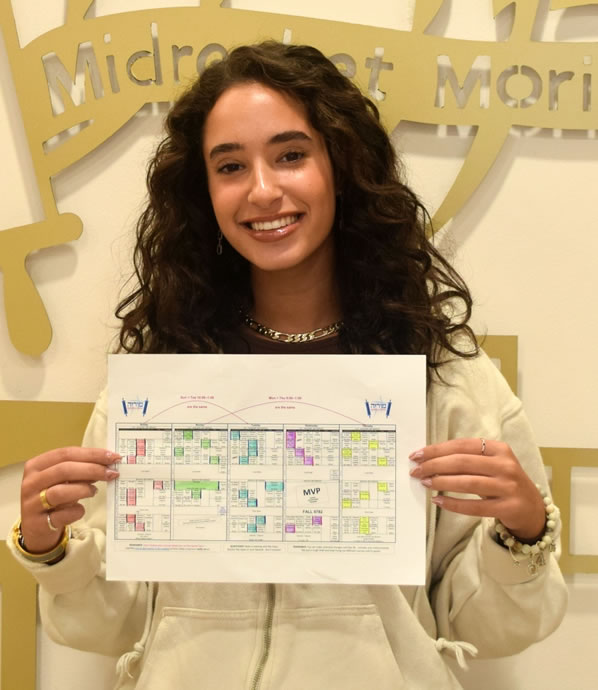 "Midmorechoices" means a wide array of classes with such a diversity of teachers with different perspectives, so I can decide how to live this year in sem and the rest of my life.
Kayla Hutt
Great Neck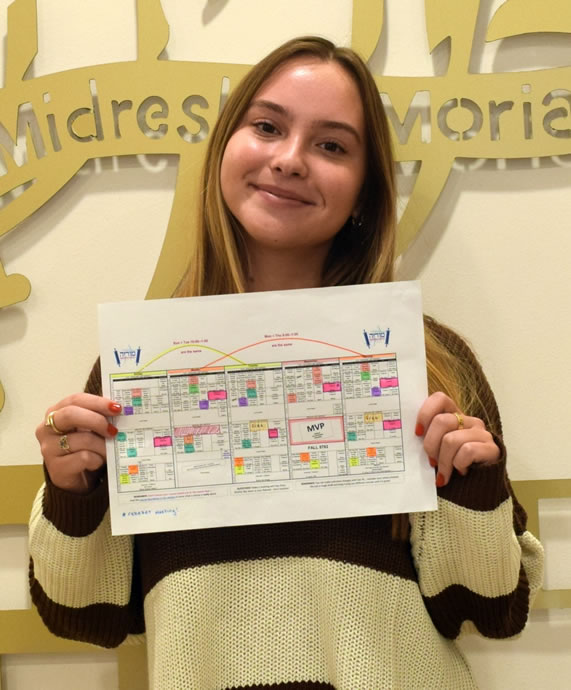 I love my schedule because it was completely designed by me! I chose all of my classes, so I'm excited to learn every day, with the freedom to grow on my own terms.
Hannah Fellig
Miami Beach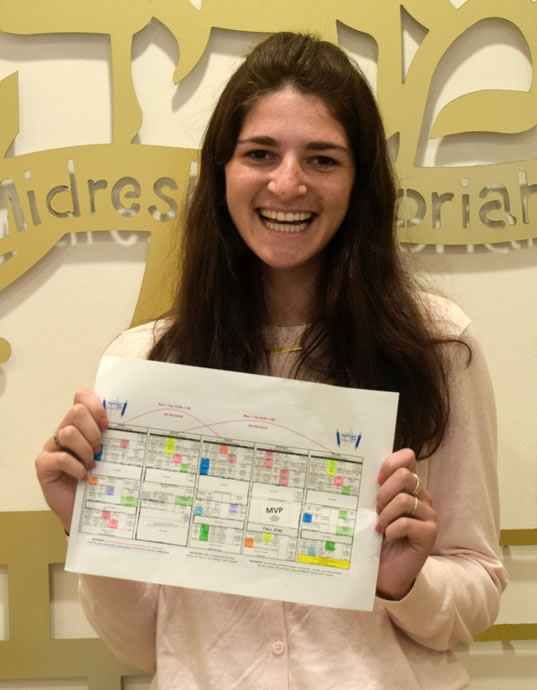 I love that Midmo provides such a variety of classes, so that each girl can learn and grow in her own way.
Mia Gerszberg
Highland Park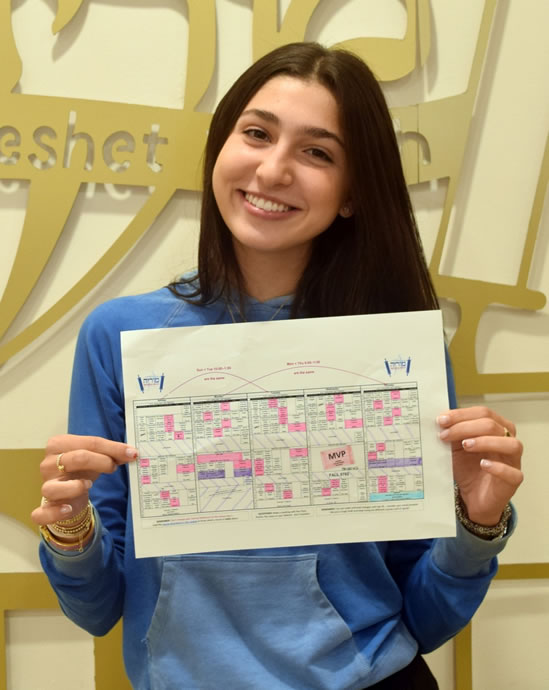 I love Midmo's many class options, the wide range of topics with really diverse teachers. It allows me to find what I really connect to!
Sophia Hoffman
Fort Lauderdale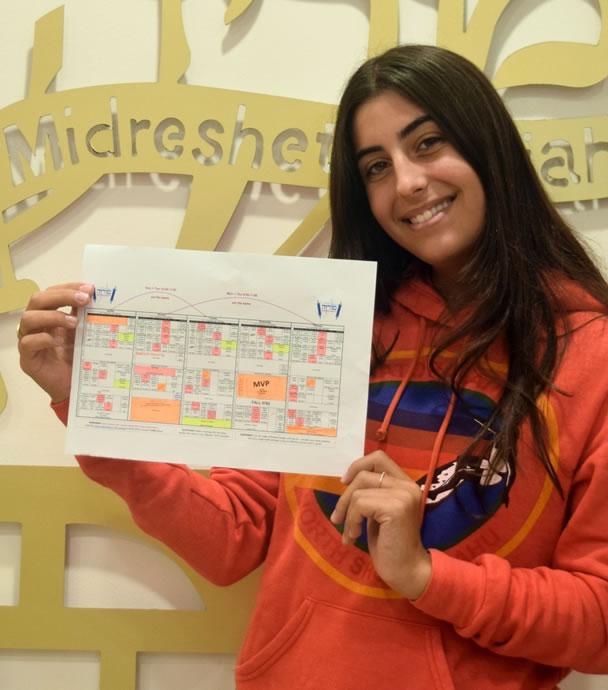 The diverse classes open up for me many aspects of Torah, and the great variety of teachers allows me to understand many perspectives.
Rebecca Nussbaum
West Orange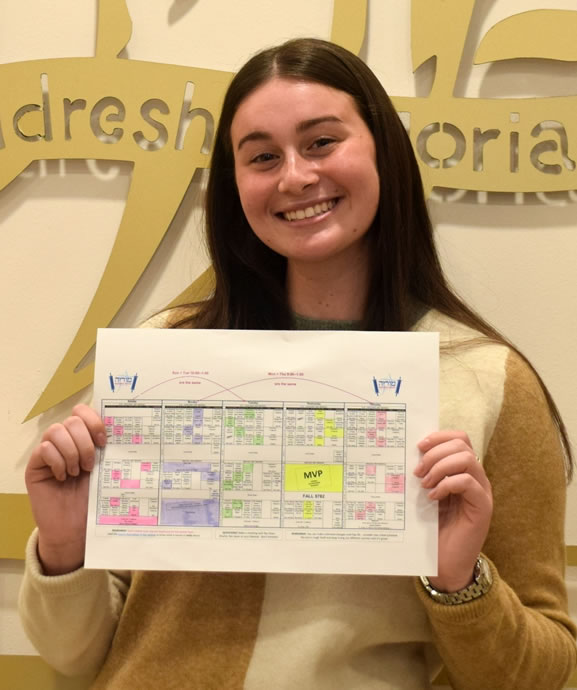 I love my schedule because it gives me the power of choice. Choosing what I'm learning personalizes my growth, comfortable in some classes and challenged in others.
Nikki Lewis
Boca Raton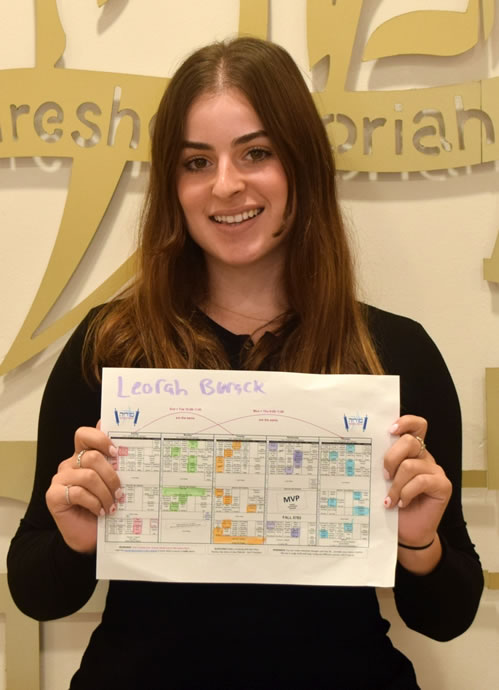 I love that Midmo offer so many different types of classes. From Tanach to medical ethics, there are no limits or minimums, so each of us can build a schedule that's perfect for us.
Leorah Burack
Bergenfield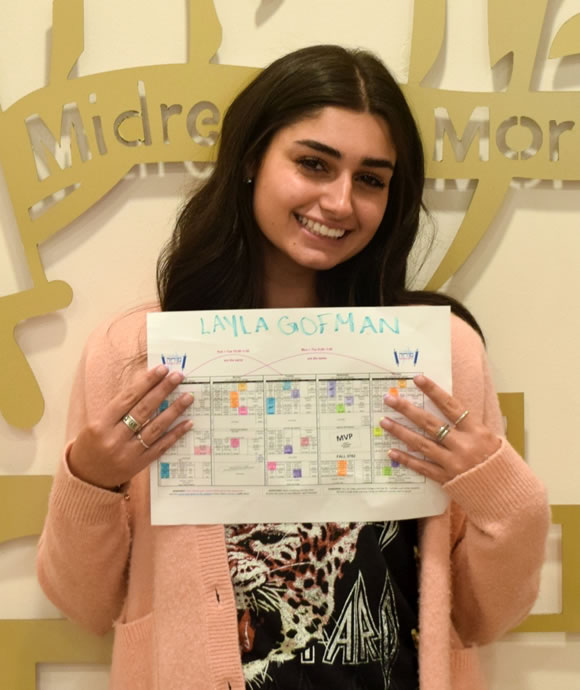 Being able to personalize my schedule makes learning so enjoyable. In Midmo, there are so many different types of teachers and classes so that you can find what best suits you.
Layla Gofman
Beachwood, OH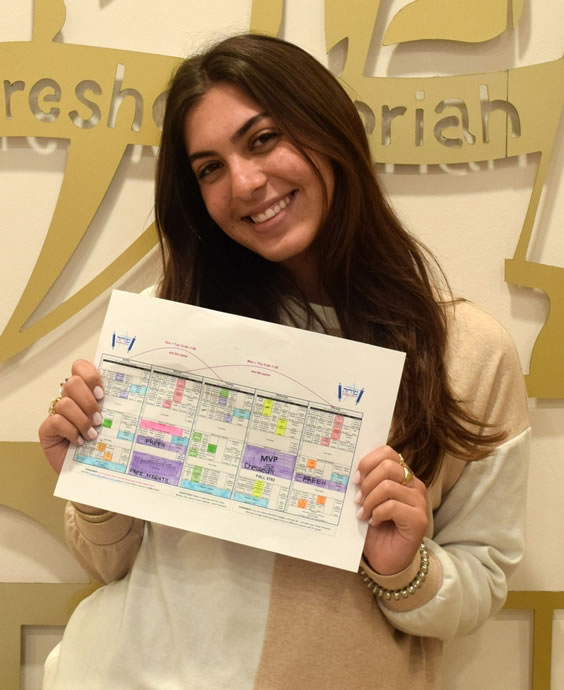 My favorite part of "midmorechoices" is that my schedule is personal to me. The variety of class choices, and handpicking which I want to take, gives me the ability to achieve my personal goals and maximize every second of my seminary year.
Kayla Aryeh
Woodmere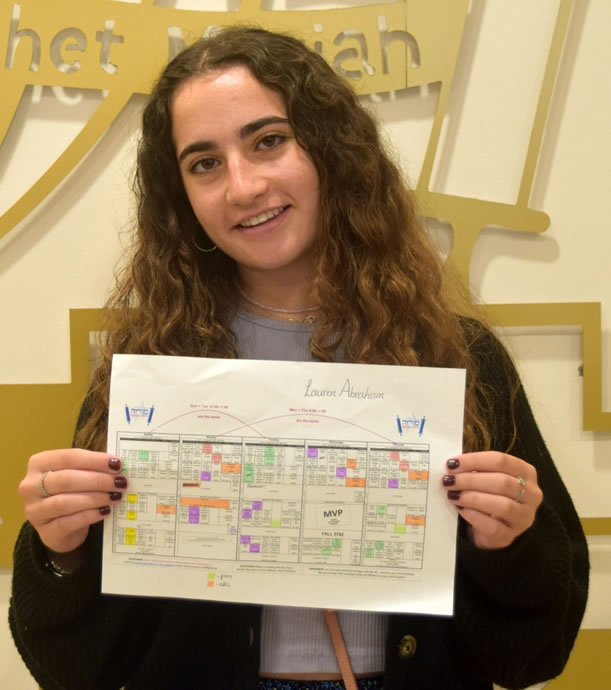 Midmo has such a wide range of teachers and classes. You choose your favourites so that you love each and every minute of Sem! Your timetable is specific to you and your goals, and will optimise your year!
Lauren Abraham
London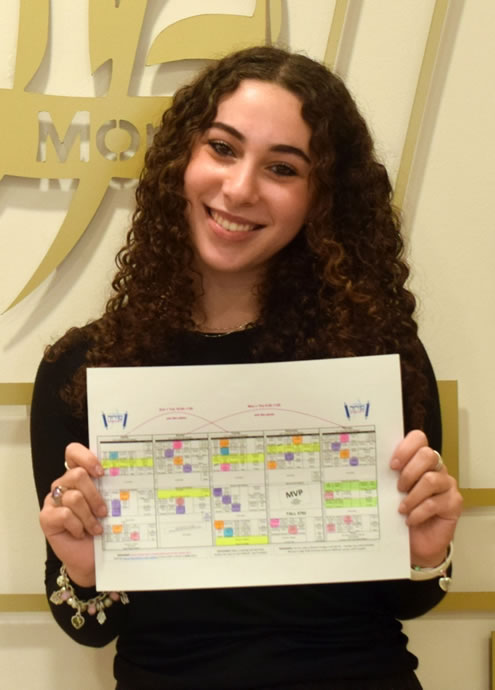 What I love most about Midmo is that all of our teachers come from different backgrounds. This allows me to choose all types of classes, from Chassidus to Modern Orthodoxy.
Dalya Zupnick
Spring Valley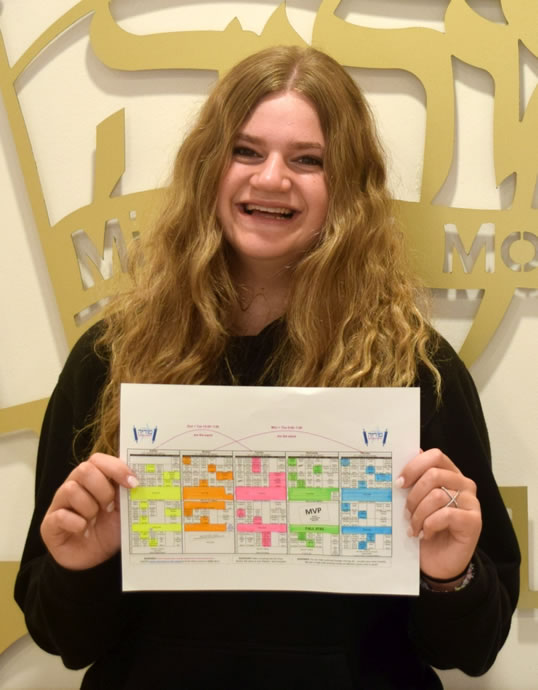 I love Midmo because I can choose my own classes based on what I am interested in.
Anath Engelstein
Antwerp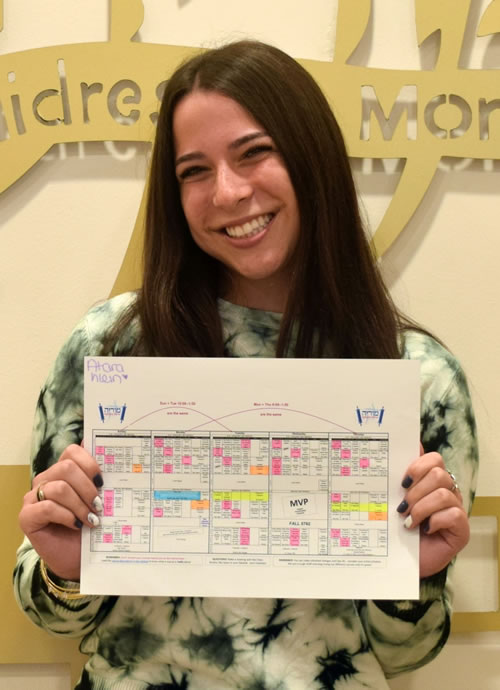 Having so many class options at Midmo and being able to customize my schedule is so amazing because it gives me the tools to get what I need out of the year and help me achieve my goals.
Atara Klein
West Hempstead

Sign up for a Virtual Visit!