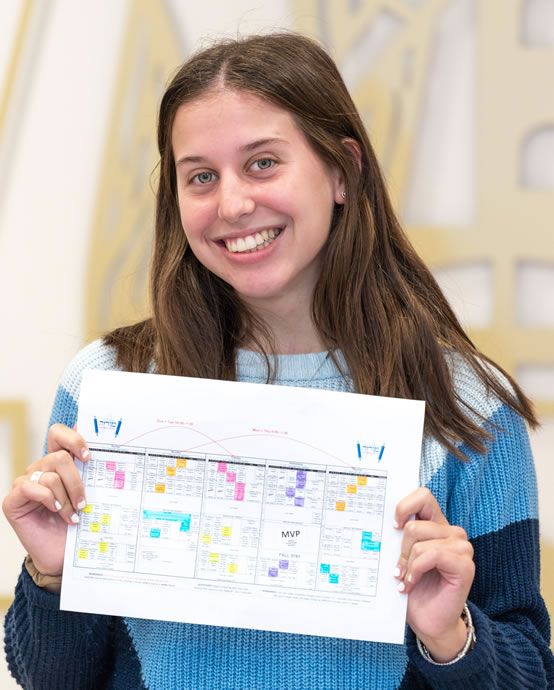 I love the diverse faculty and wide range of courses which allow me to explore different paths and find my own way to serving Hashem.
Aliza Rothberg
Teaneck, NJ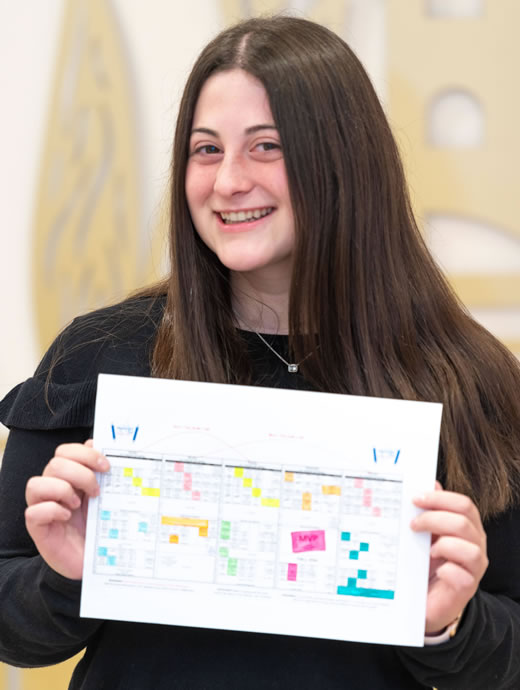 Midmo's diverse faculty helps me see and appreciate different ways of living a Jewish life and serving Hashem and also empowers me to think critically as I navigate my future.
Dassi Zelig
New Milford, NJ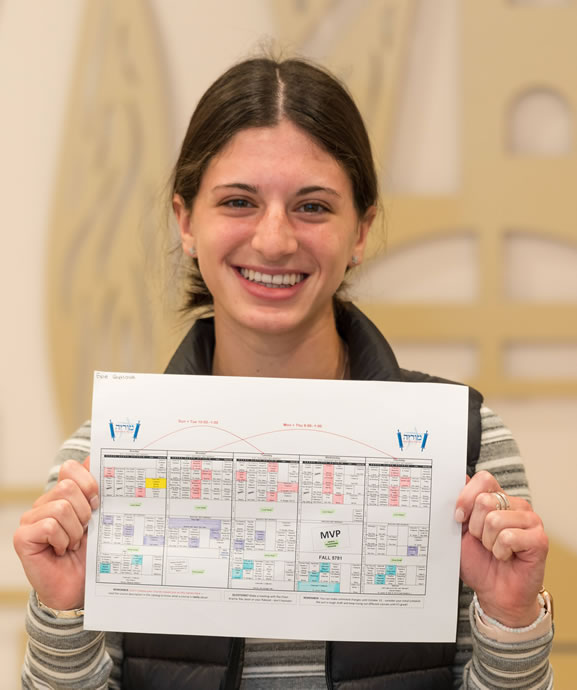 I love how Iím able to choose all of my classes and learn the topics Iím interested in. Each class and teacher is unique in and helps me grow in so many different ways.
Evie Gutlove
Teaneck, NJ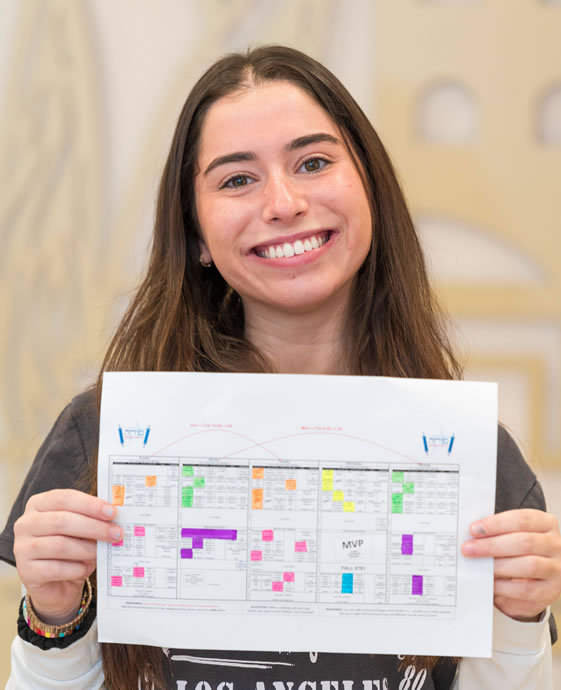 I love ďmidmorechoicesĒ because the variety of classes help me to achieve my goal of loving to learn Torah. I took classes which intrigued me, and now, my growth and interest in learning are completely personalized.
Gabby Eisner
Flatbush, NY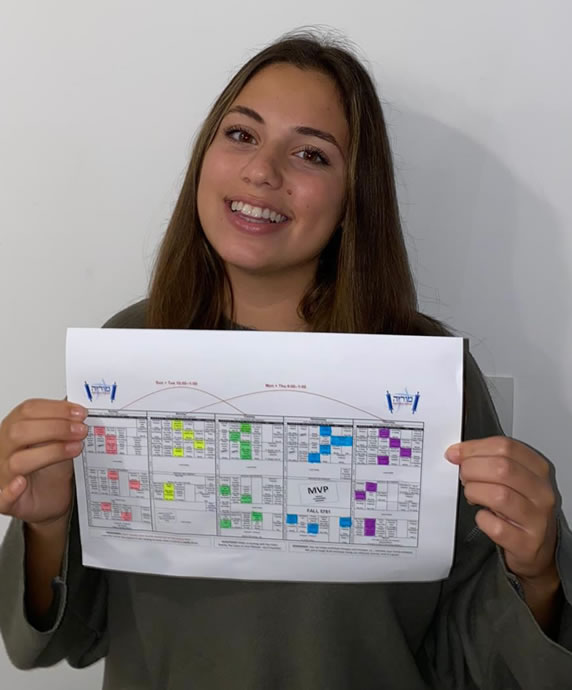 I love how Midmo offers a wide variety of classes which challenges my textual skills as well as my philosophical understanding of Judiasm. My customised schedule allows me to be engaged in every lesson!
Gaby Stakol
London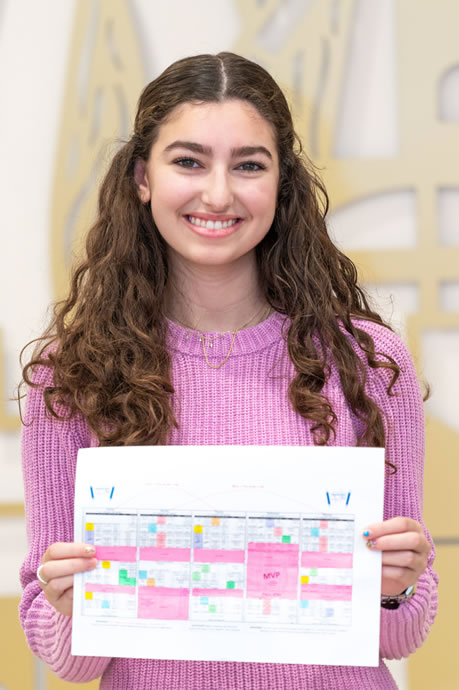 I really appreciate having many different types of classes and teachers in Midmoís curriculum and faculty. The variety of classes, as well as the teachers' support, helped me create a schedule that fits me very well and helps me grow in my Judaism.
Jeni Tache
Hollywood, FL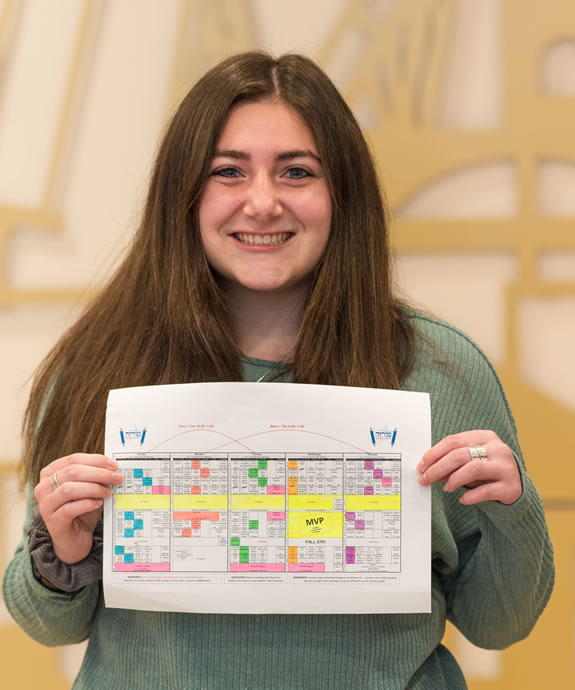 "Midmorechoices" allows me to choose a wide variety of classes, grow in my own way, and learn from all different types of teachers.
Jessica Friedman
Merrick, NY
ďMidmorechoicesĒ lets me create my own schedule based on my goals for the year. My classes have helped me gain a love for Torah!
Kayla Wolfson
Miami Beach, FL
I love Midmo because each teacher comes from a diffrent backround and the diversity adds so much to our learning. It has shown me that you can learn Torah in so many diffrent ways!
Kiki Robinson
Evanston, IL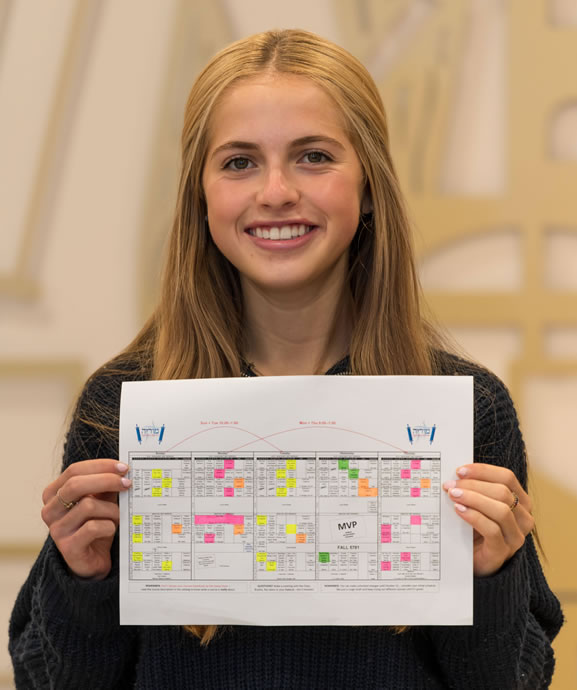 I love being able to customize my schedule and having so many classes to choose from. Trying out different classes allows me to see what Iím interested in and which areas of learning I want to work on!
Leora Krasner
New Rochelle, NY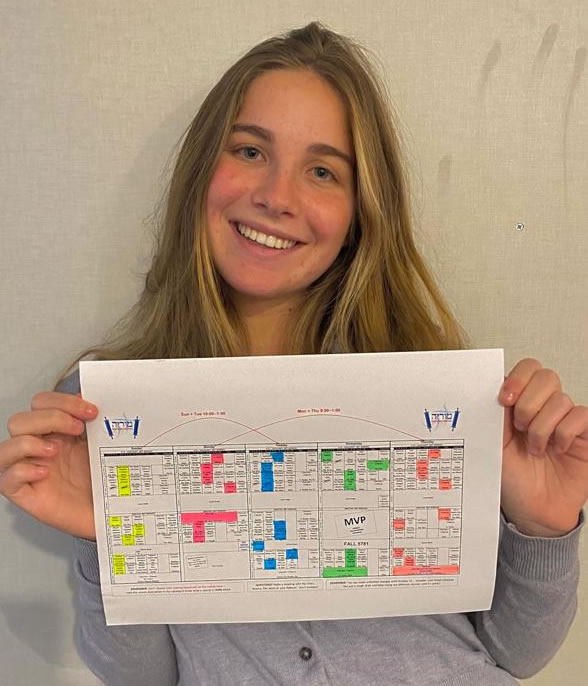 MidMo has encouraged me to not settle for lower standards, but rather to shoot for the highest possible -- itís the small things that makes the big difference in our relationship with G-d.
Leora Mocton
London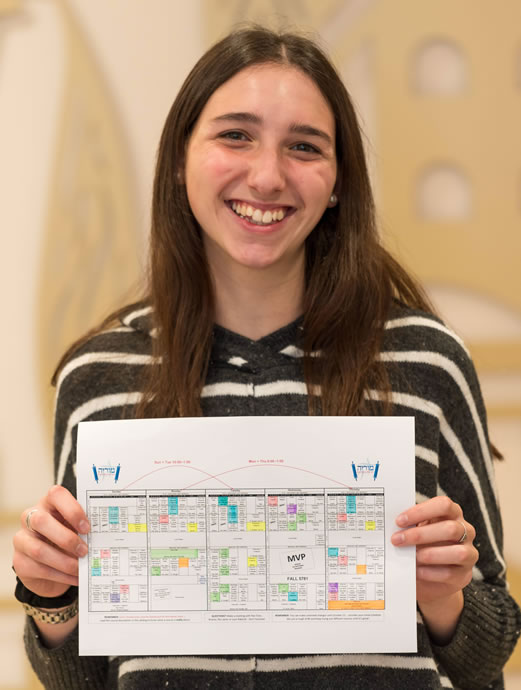 What I love most about Midmo is the option to learn in the "Beis" during any time slot. It gives me the opportunity to learn something on my own and strengthen my skills in order to get in the groove of learning on my own in the future.
Liora Guberman
Silver Spring, MD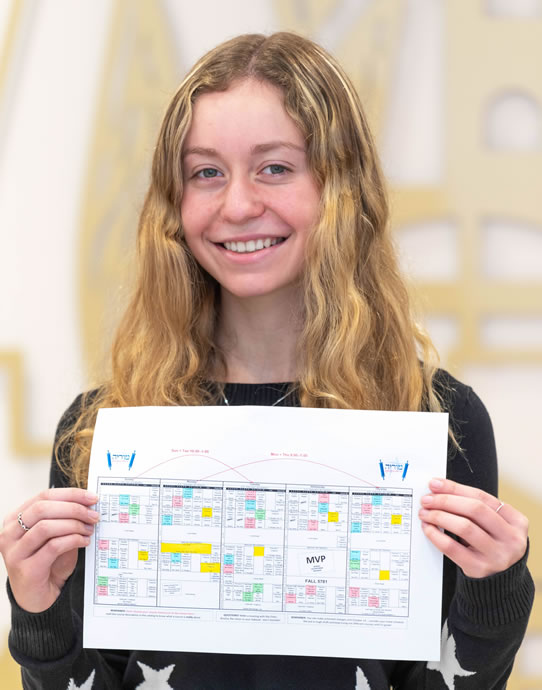 "Midmorechoices" has given me options for classes on topics I had never even heard of! From Tanach to Halachah to Jewish Philosophy, Midmo offers it all and pushes me to deepen what I know.
Lizzy Zucker
Staten Island, NY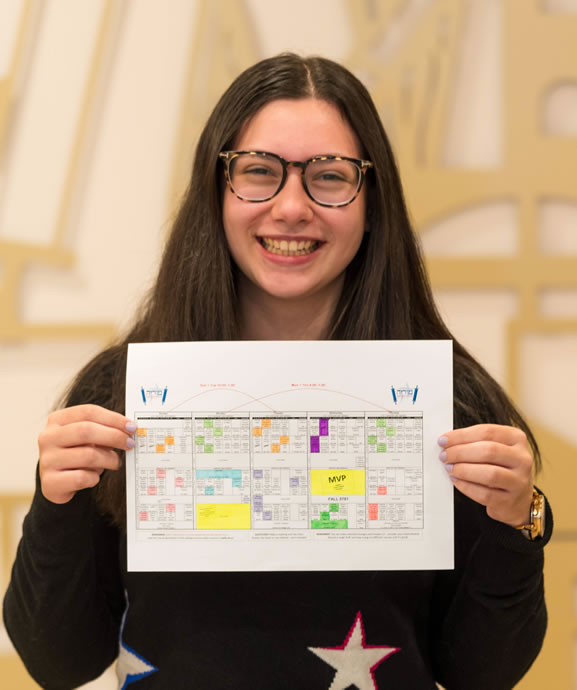 Midmo's faculty encourages me to think in ways Iíve never thought before and they prepare me to continue learning on my own in the future.
Michal Feder
Teaneck, NJ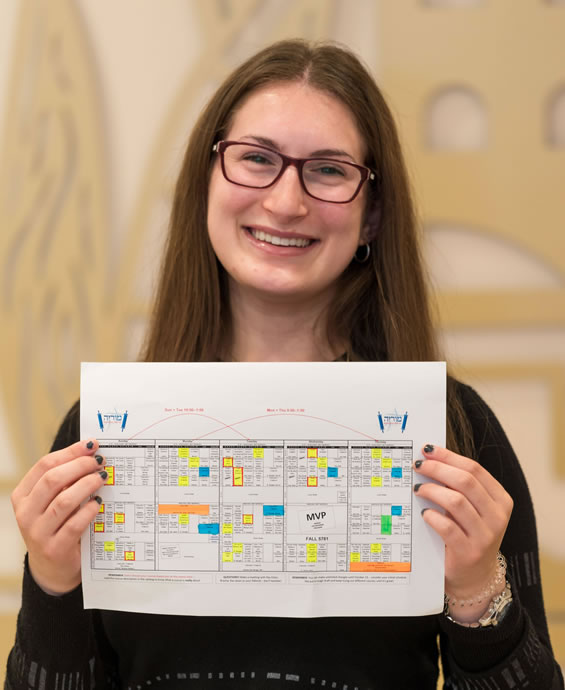 I love how diverse the classes are -- Tanach, Halacha, there are classes on everything you can think of! Customizing your schedule based on your desires is the key to personal and religious growth!
Rachel Goodman
Scarsdale, NY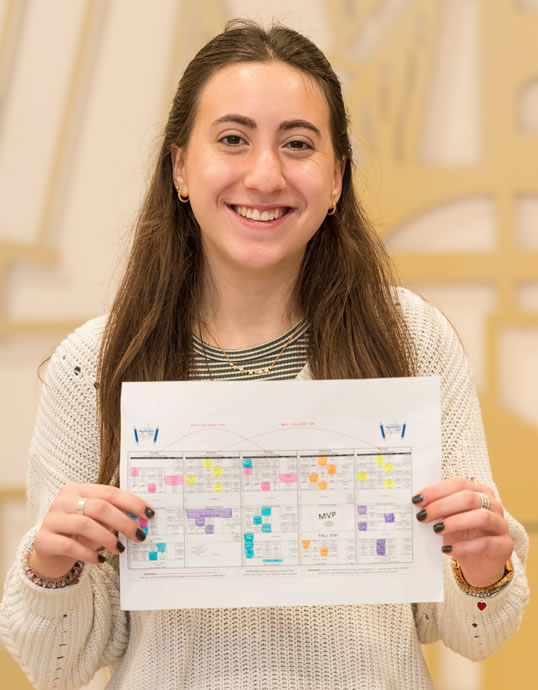 My Rakezet is the most important adult in my life this year. Itís so comforting to know that you always have someone to talk to -- whether it's a social or spiritual issue, your Rakezet is really there for you every step of the way.
Sadie Engelsohn
Fair Lawn, NJ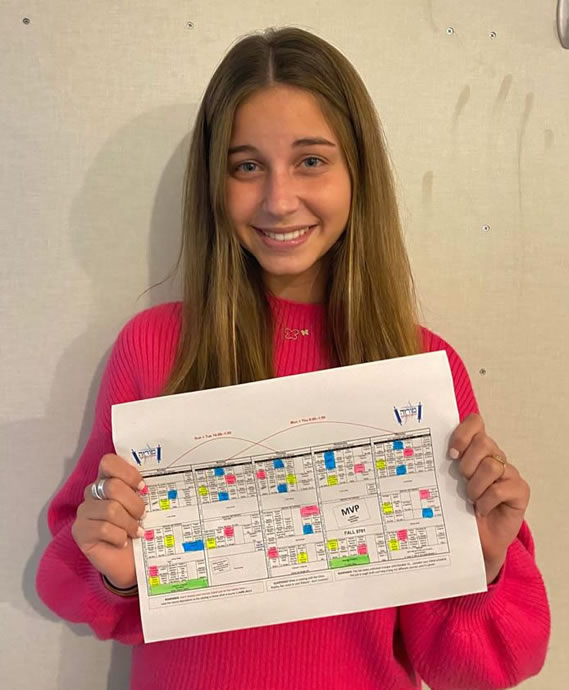 I love Midmo's diverse faculty, which allows me to explore all the beautiful ways of Judaism and helps me navigate the way I want to lead my future Jewish life.
Sarah Sigman
Woodmere, NY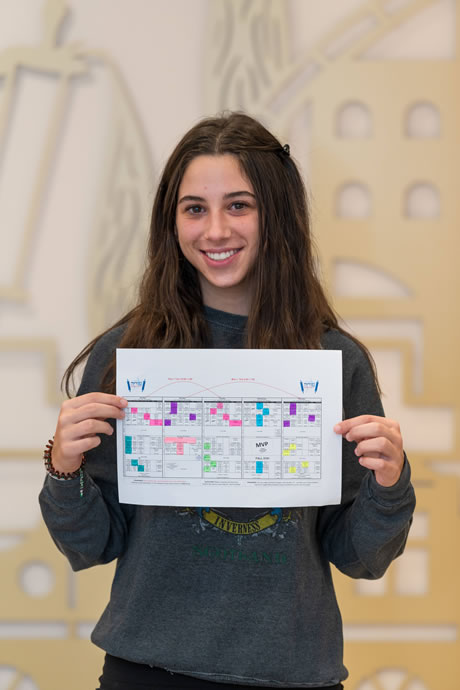 I love that at Midmo there are so many types of classes, so there is really something for everyone. The teachers come from all different backgrounds!
Shira Alyeshmerni
Lawrence, NY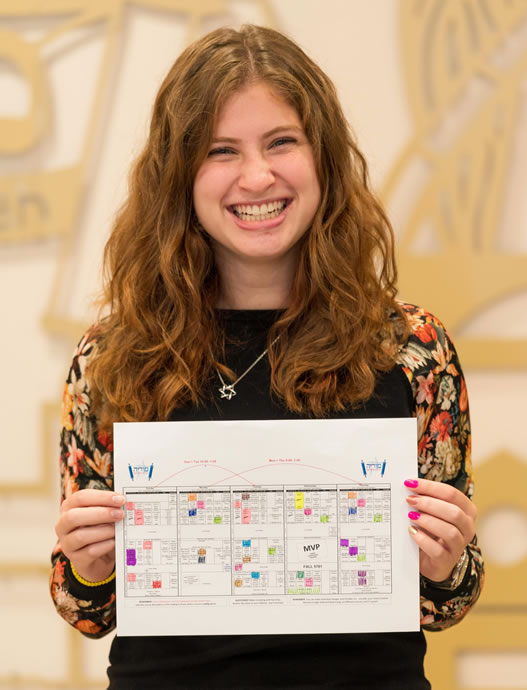 I love having a Rakezet -- learning to talk through the everyday challenges, getting advice from someone who has gone through the same things, and thinking of how I want my future to look.
Sophie Chervitz
St. Louis, MO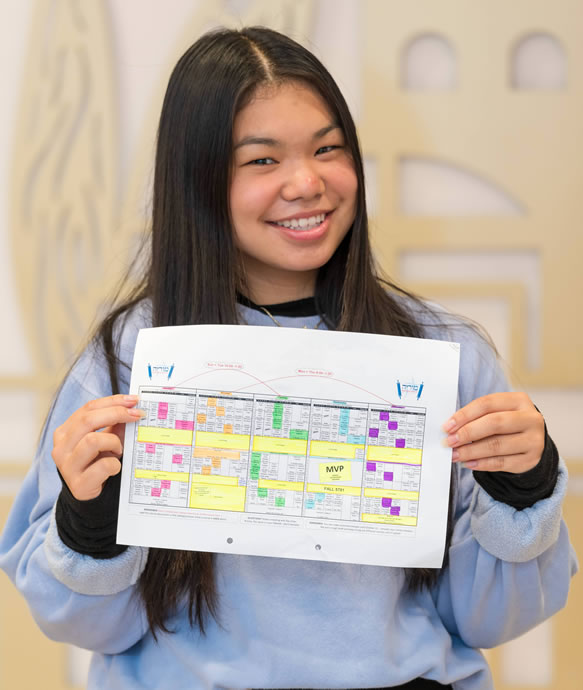 Having the ability to customize my schedule from among all classes Midmo offers gives me opportunity for personal growth and creates the perfect environment for me to challenge myself this year.
Zoey Botnick
Los Angeles