Meaningful Volunteering
Students at Midreshet Moriah have a unique opportunity: Since we're on the campus of Shaare Zedek Medical Center, our students have the option to volunteer right next door in the hospital. This year (5774), the girls are working with newborn babies and in the geriatric department. Some of these girls plan to study to be doctors, nurses or work in other fields related to medicine. Others see it as a fun and interesting opportunity that gives them great experience.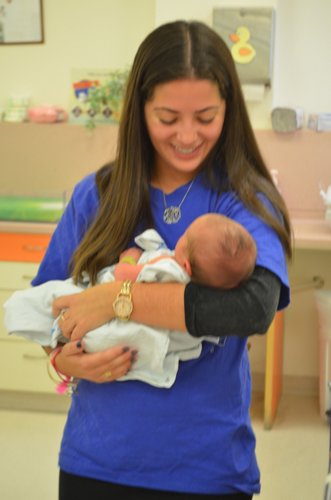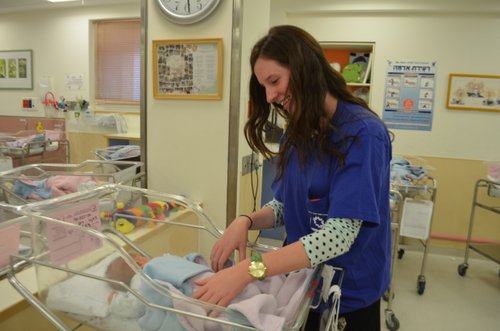 Besides the hospital, our Volunteer Program is a fantastic way to do hands-on volunteering with all sorts of amazing and worthwhile organizations:
Shalva (special needs children)
Melabev (seniors with Alzheimers)
Chasdei Naomi (food packaging)
Nofei Yerushalyim (Senior citizen home)
Medical Clowning - run through Kedma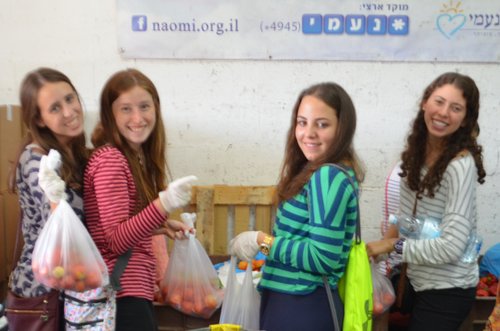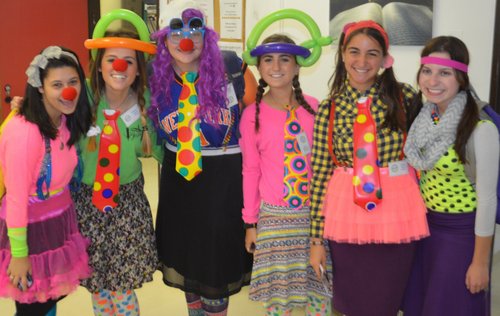 The goals of our program: To learn what the true essence of chesed is by actually doing it; to provide you an opportunity to give of yourself without any expectations in return; and to inspire you to want to continue doing chesed long after you have completed your year. It is for this reason that we also involve you in group chesed activities throughout the year, such as the Chanukkah Carnival we ran for children from Sderot; raising money for Sderot's struggling businesses by packaging and selling Mishlo'ach Manot with items purchased from Sderot; raising money, buying gifts, and throwing bridal showers for brides from Gush Katif; picking and packaging fruit and vegetables for the needy; and more.
To ensure that everything is running smoothly and that you are satisfied with your placement, the Volunteer Coordinator meets with each group of volunteers approximately once a month.